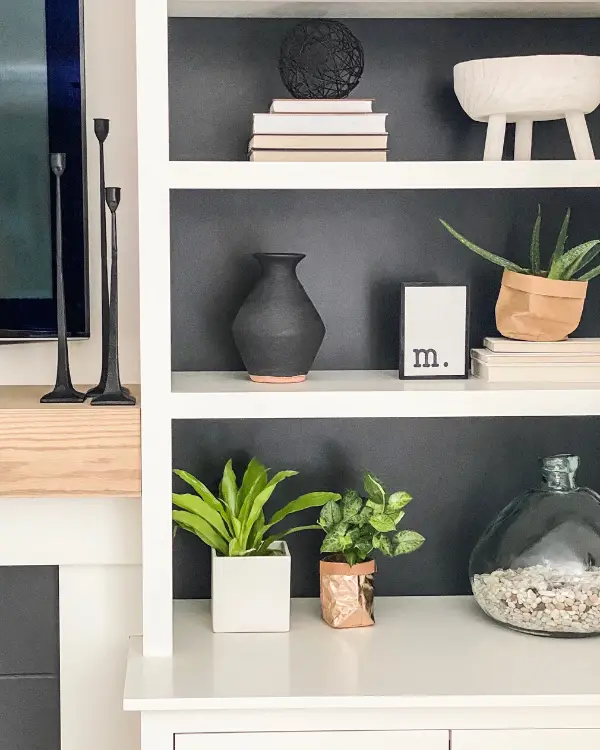 When you have some empty shelves to decorate, sometimes it's hard to know where to start. You don't want it too cluttered or busy looking. You want it to look perfect, but you're not always sure what looks just right. In styling my own shelves and by studying what others have done, let me share 10 shelf styling tips to make it easy and beautiful!
(This post contains affiliate links. This means I receive a small compensation at no cost to you. For example, as an Amazon Associate I earn from qualifying purchases. You can read more about it here. Thank you for your support!)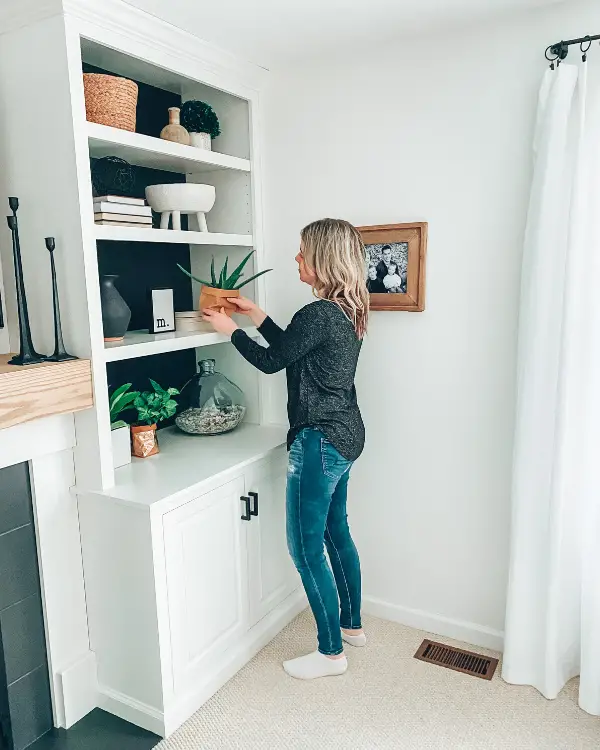 I will be sharing some photos from my own shelves surrounding our fireplace. You can read about this entire fireplace wall makeover here: https://lizzydesignsblog.com/fireplace-makeover-diy-mantel-and-painting-the-tile/
I've also gathered photos from some of my favorite Instagram accounts. Seeing shelf styling in action is the best way to get ideas for styling your own!
Finally, at the bottom of this post I chose some favorite items to shop from under several categories of shelf styling.
How do I style my shelves?
Here are the 10 Shelf Styling Tips:
1. Choose a Color Scheme
The colors you choose depends on the look of the whole room, the colors of the things you have, and what colors you like! You may want to go all neutral, neutral with a pop or two of color, or with one or several colors throughout.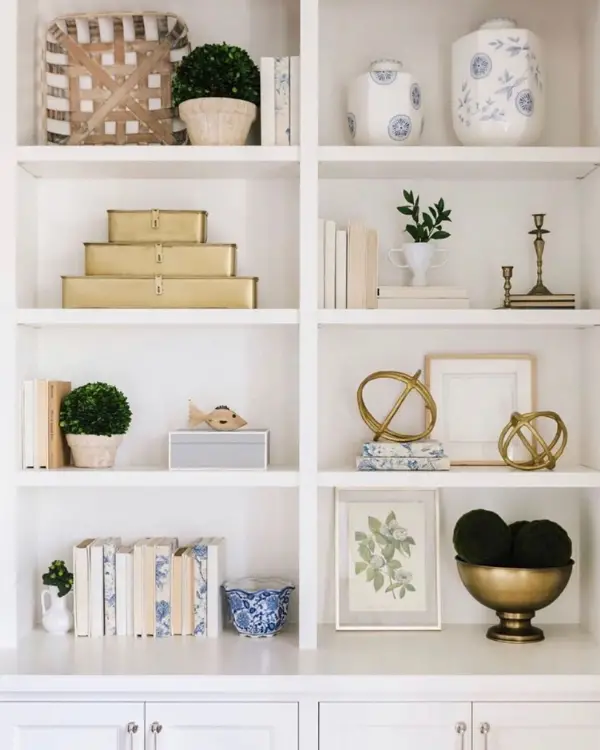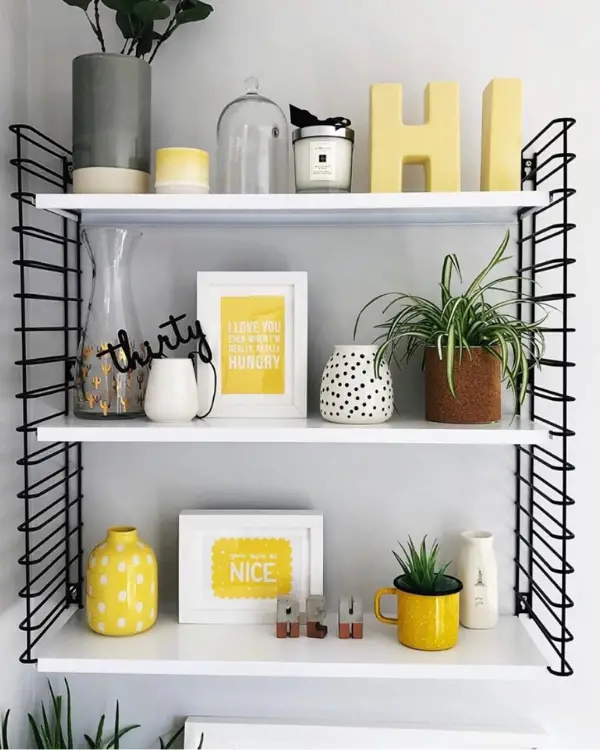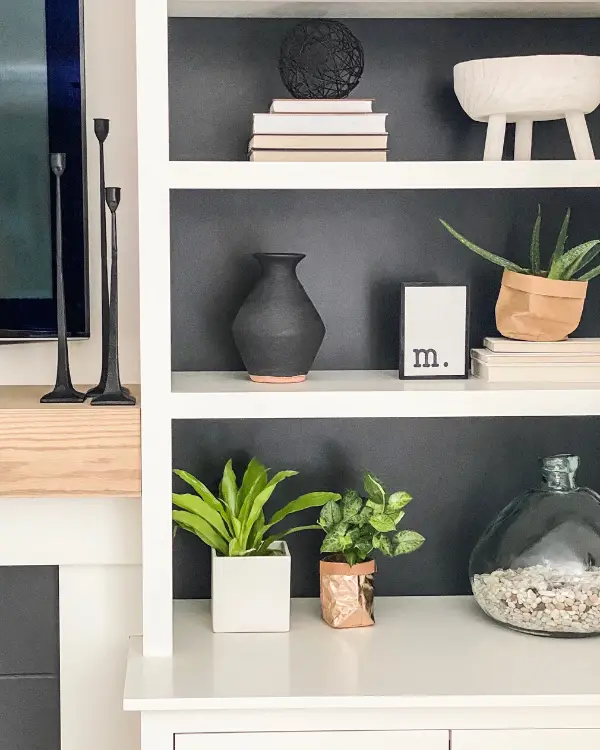 2. Group Objects Together
To create balance and avoid looking cluttered, grouping objects is pleasing to the eye. On a tray or in a basket are ways to group several smaller objects together. You can also group some on a stack of books. Alternate one large object and a group of two or three smaller objects throughout. You're looking for good spacing in between the groupings.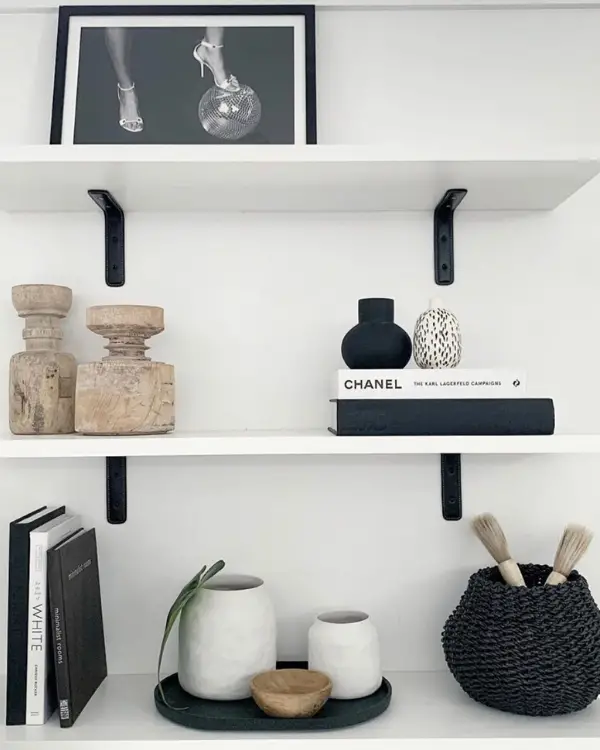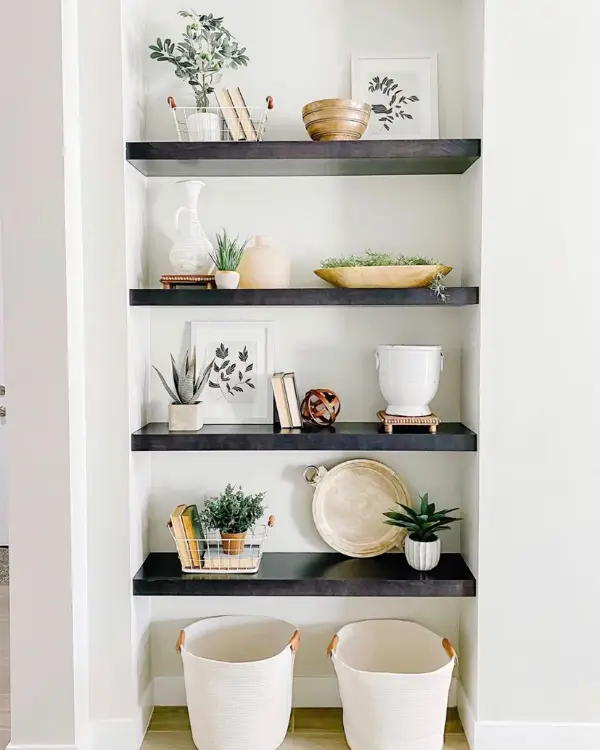 3. Create Different Heights
Within the groupings and the spacing, it looks nice to have objects at different heights. Pedestals, risers, and stacks of books are great at creating some variations in height. Also simply having a variety of short and tall objects!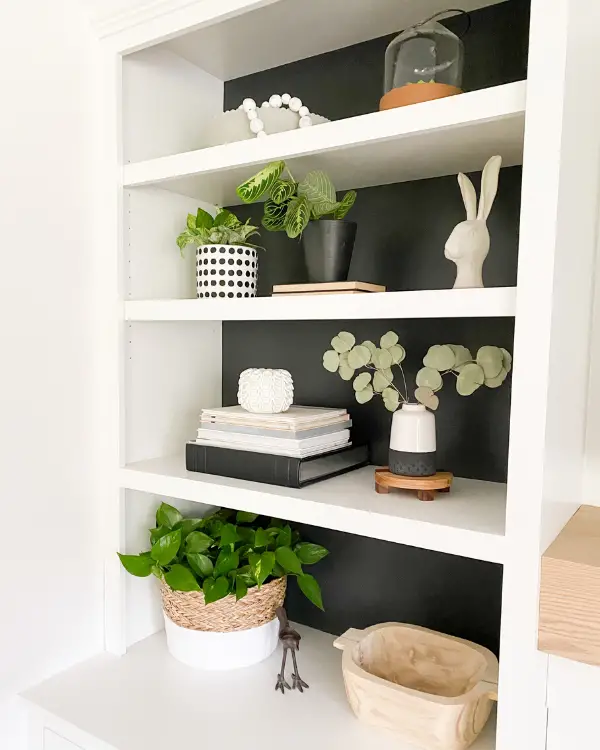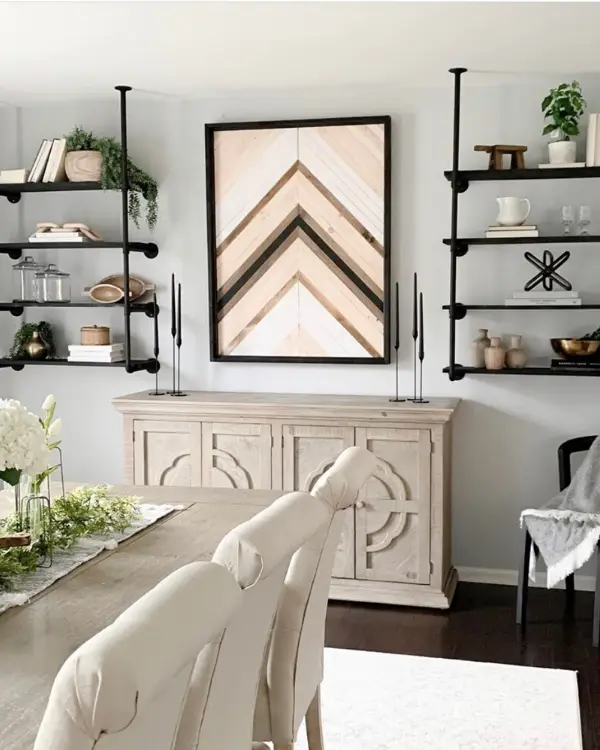 4. Layer Objects
Lean a photo or art piece on the shelf and layer objects in front of it. Or layer several art pieces, trays, cutting boards, etc. together.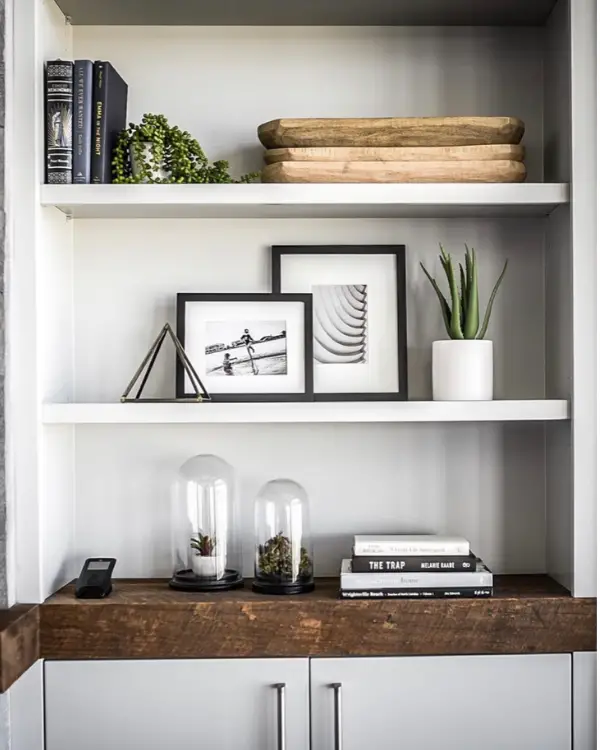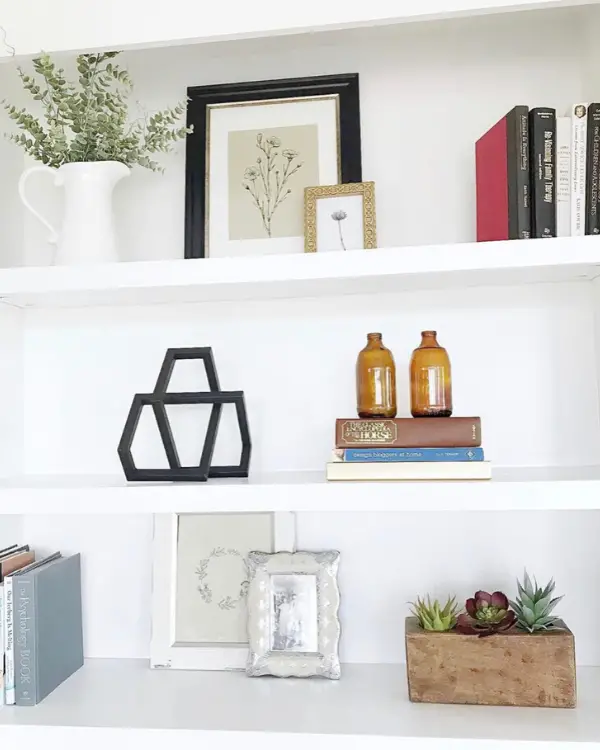 5. Vary Sizes
Again, this creates balance. Try to have different sized objects scattered throughout, including several large objects.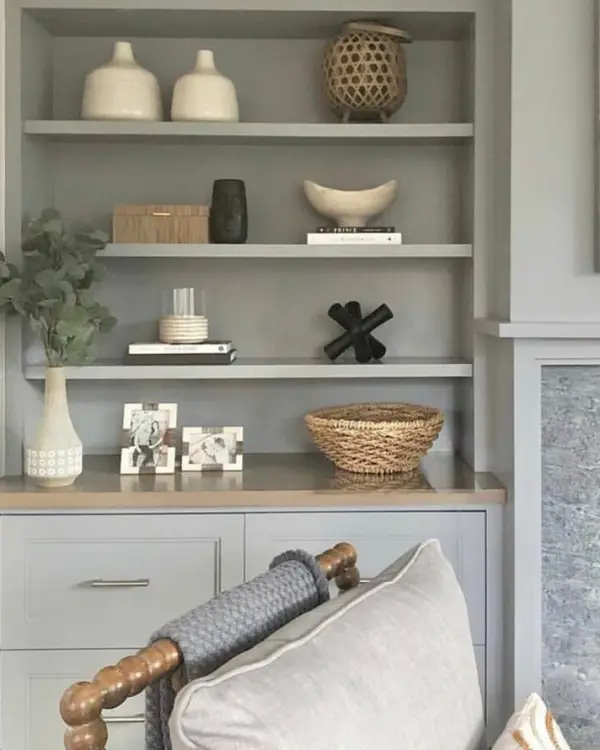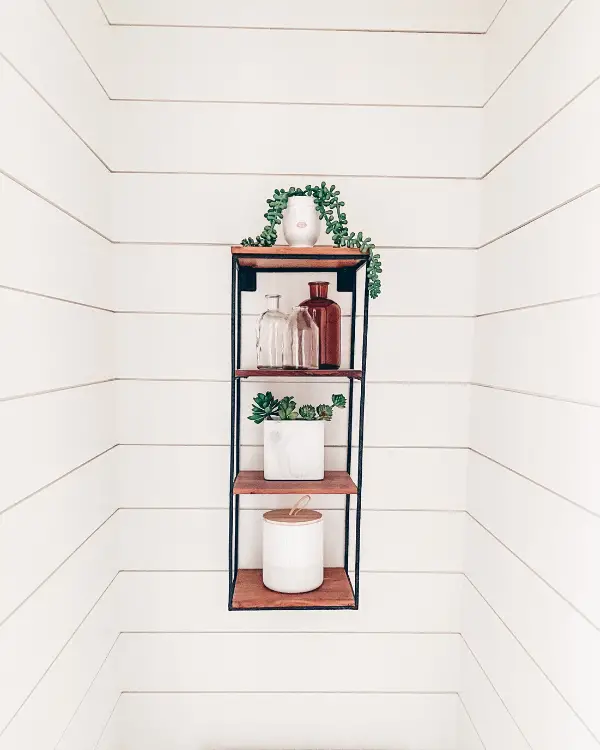 6. Add Different Textures
Ceramics, baskets, metals, woods, plants, glass, books…different textures add interest and look beautiful.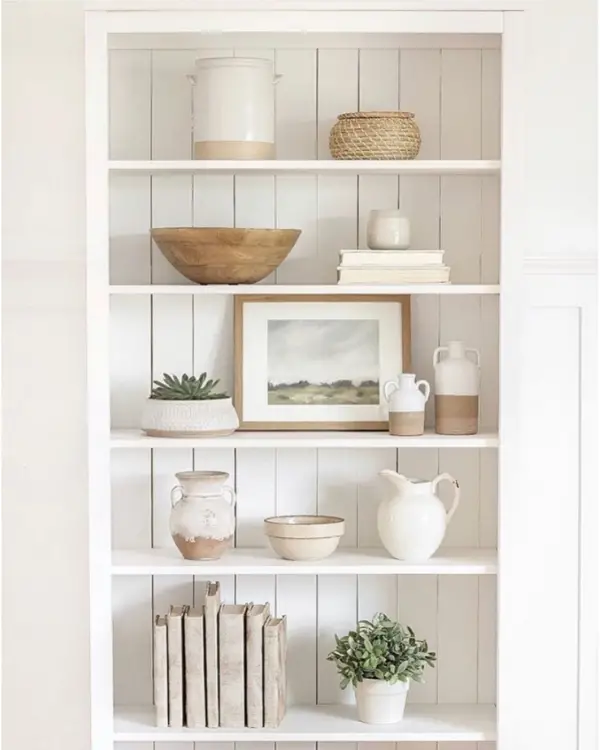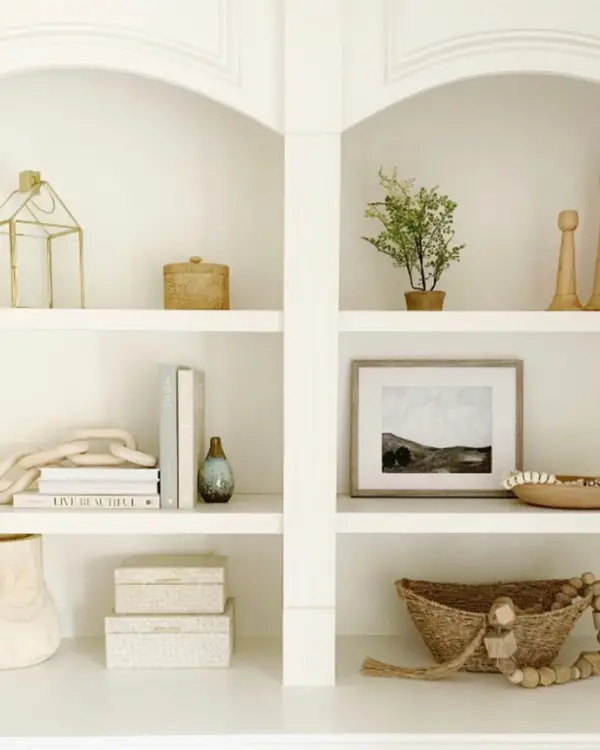 7. Use Geometric Shapes
Geometric shapes pull you in. They're so eye catching!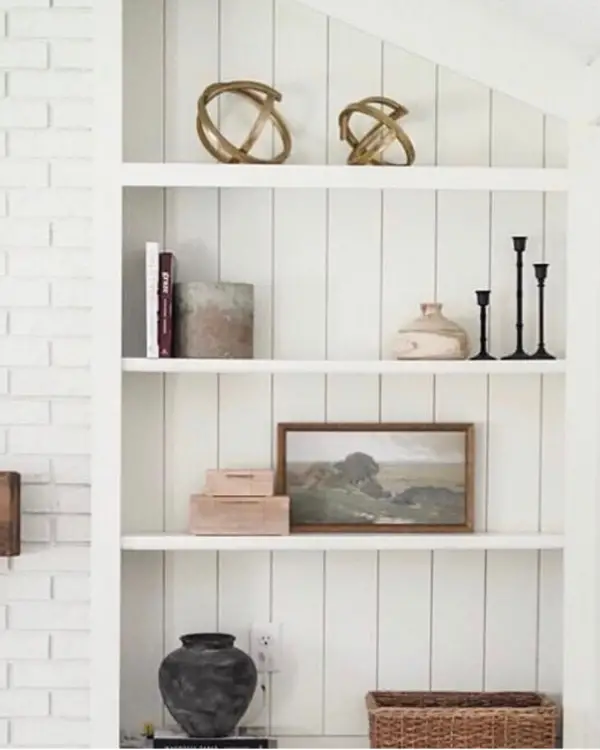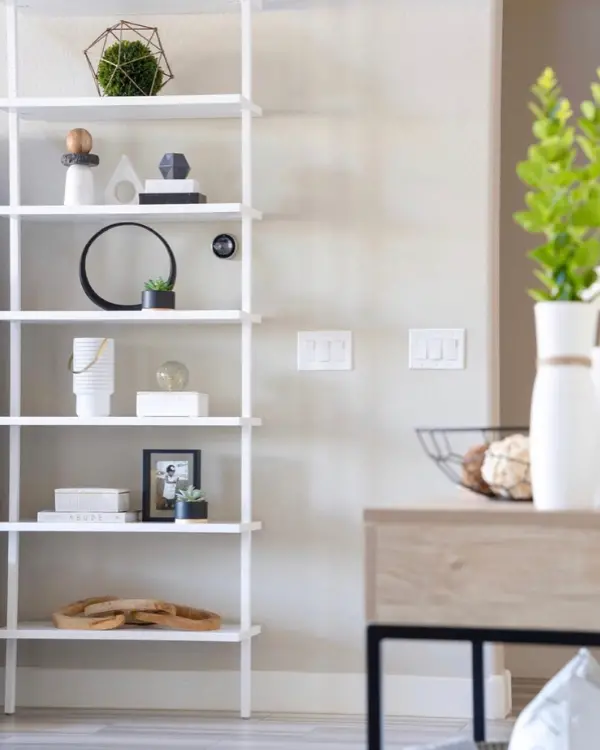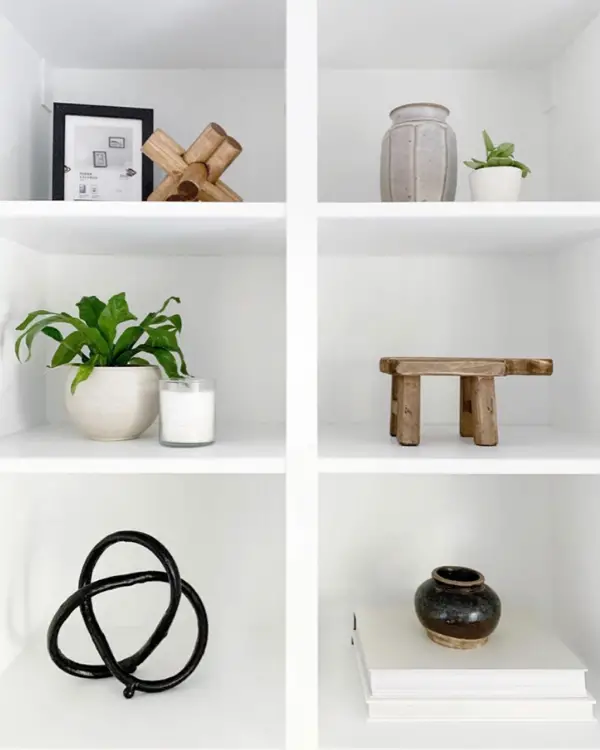 8. Add Plants
Personally, I think plants are always the answer. They add life and the perfect pops of natural green that go with everything!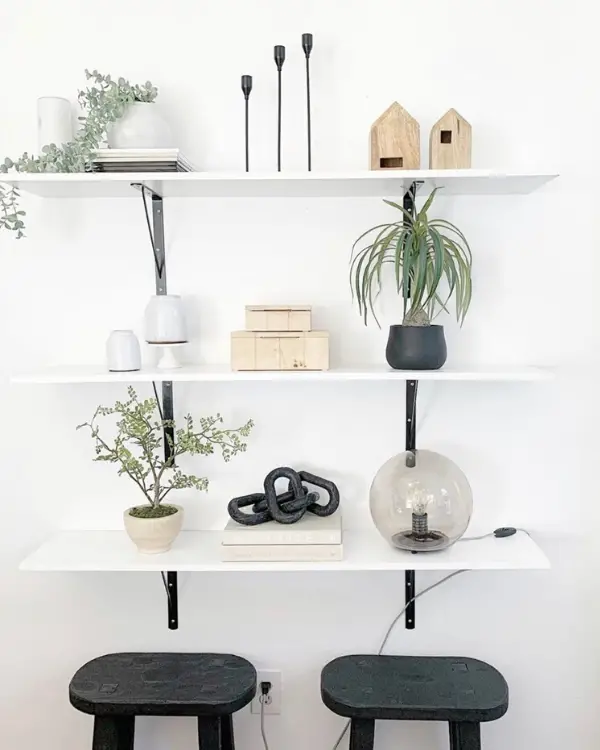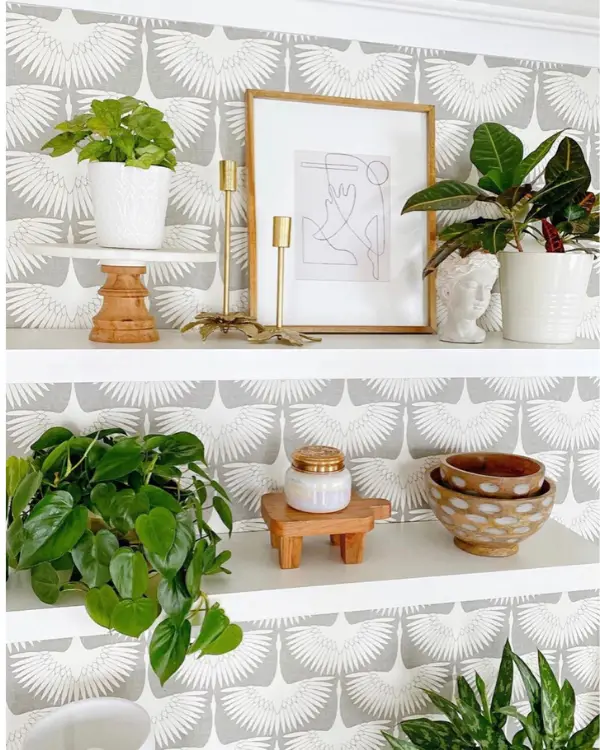 9. Use Objects that have Meaning
Display objects and photos that have a special meaning to you and that bring back special memories.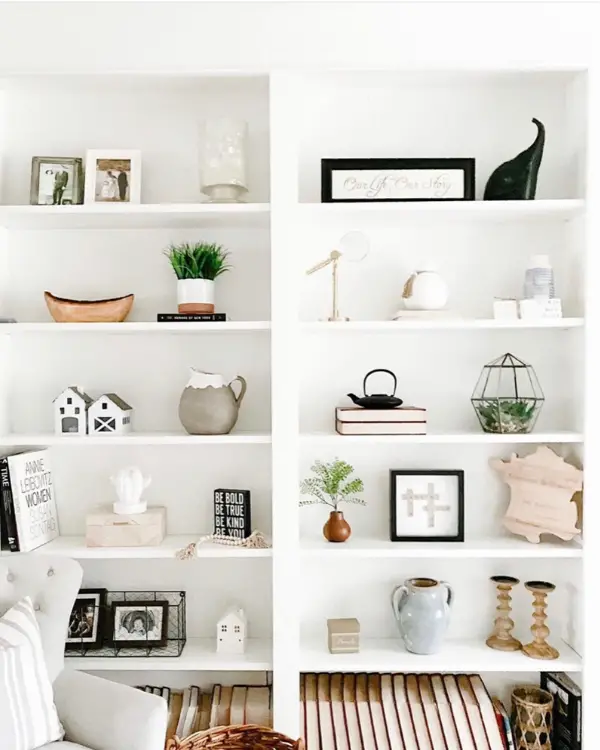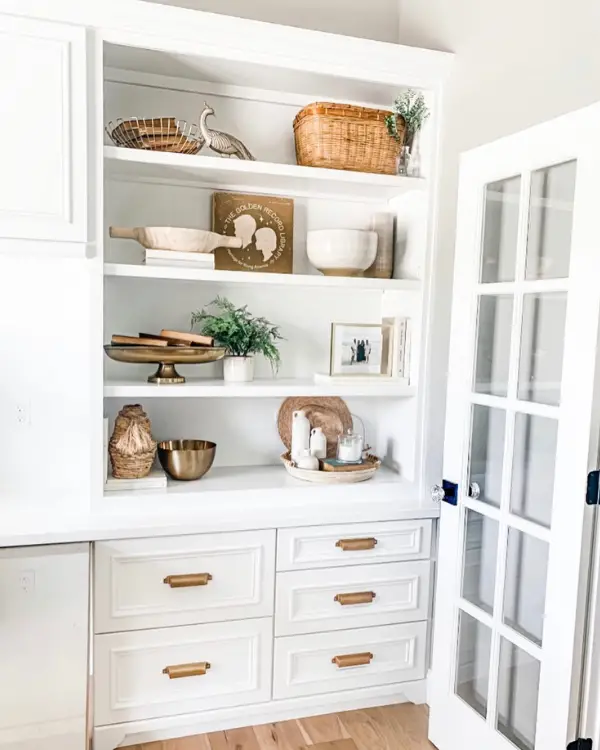 10. Check for Balance
As you go and in the end, check that everything is balanced. For instance, check that from shelf to shelf the number of groupings alternate. I prefer the look of say three groupings on one shelf, then two, then maybe three again, etc. so it's not too uniform. Also scatter each type of object throughout. For example, you wouldn't lump all the largest objects together, instead you'd scatter them somewhat evenly. Same with all the say blue items, plants, things of similar texture, and all the other things on this list! You will step back and check for balance many times as you go until it is "perfect".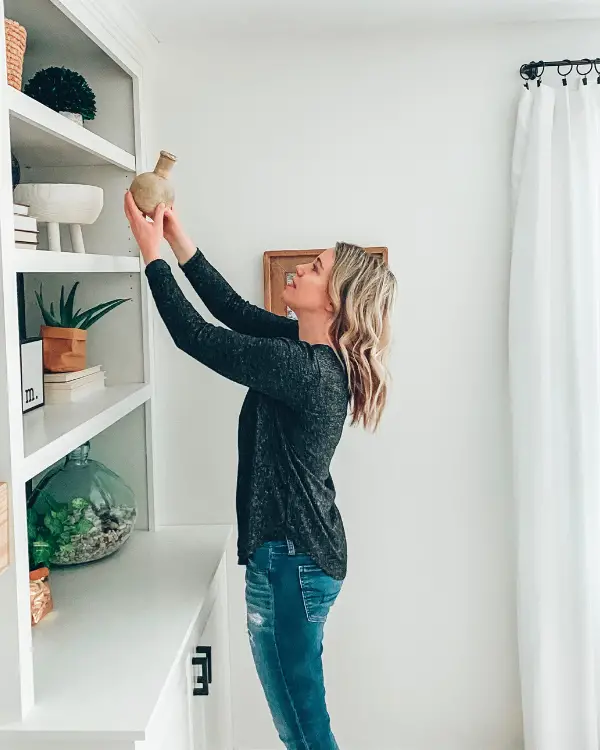 Shop Items for Shelf Styling
Trays and Risers

Plants, Vases and Pots

Geometric Shapes

Baskets

Decorative Bowls

Misc. Items

---