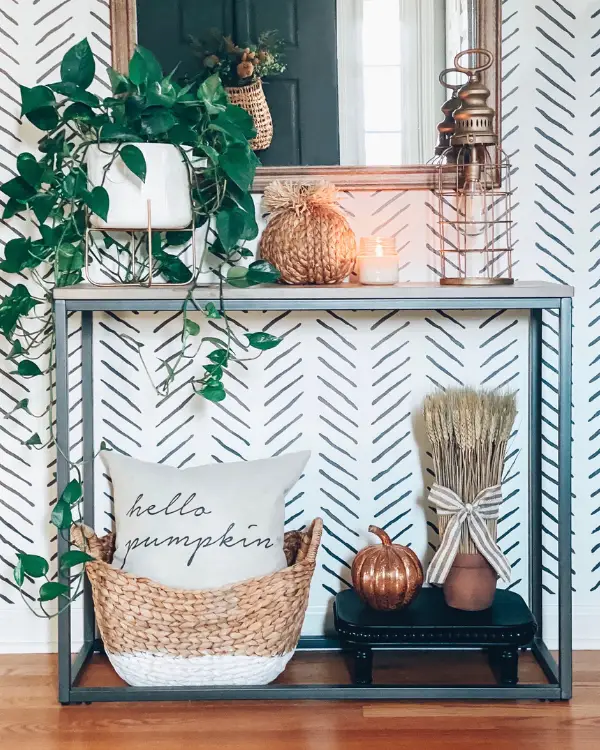 10 Simple Ways to Decorate for Fall
Fall is my favorite season, and I'm sure I'm not alone! As a result, I just love to decorate for it. I have found that it doesn't have to be elaborate or complicated. In fact, a lot of what you need is probably already in your home. To make it easier and to hopefully inspire you, I broke it all down into 10 simple ways to decorate for Fall.
I will be sharing photos under each category to illustrate these simple ways. Some are my own, and some are from a group of talented ladies from all over Instagram. Feel free to click on the Instagram links under each photo to get even more ideas!
At the end of each category you will find collections of links to shop from. That way shopping for fall decor will be easy. I hope you get inspired!
(This post contains affiliate links. This means I receive a small compensation at no cost to you. For example, as an Amazon Associate I earn from qualifying purchases. You can read more about it here. Thank you for your support!)
1. Pumpkins
Ok, everyone knows that pumpkins are a simple way to decorate for Fall. Here are some ideas where to put them in your home!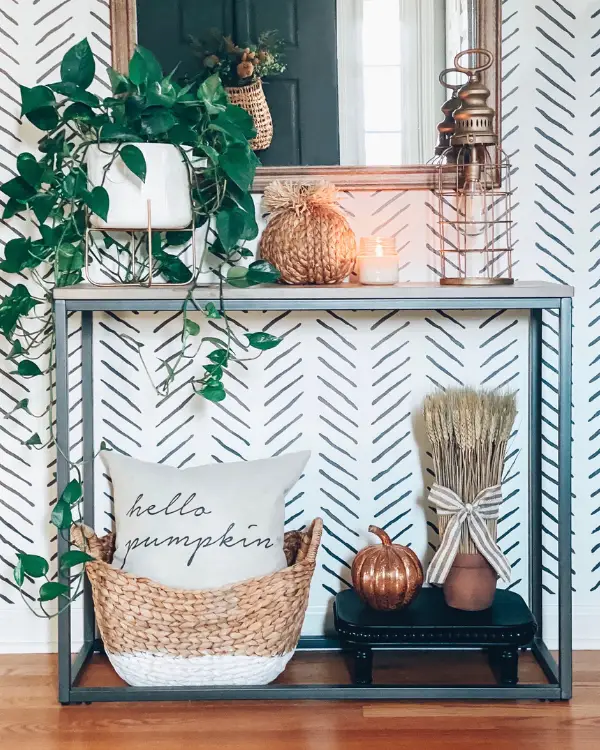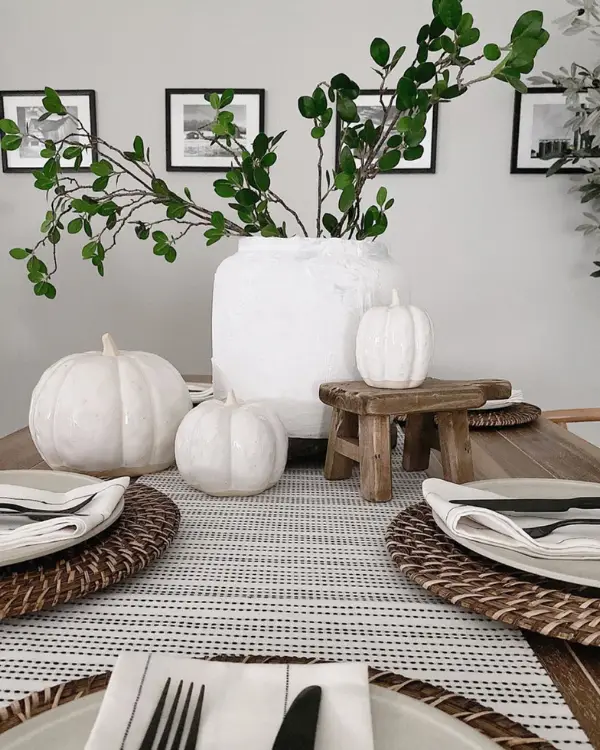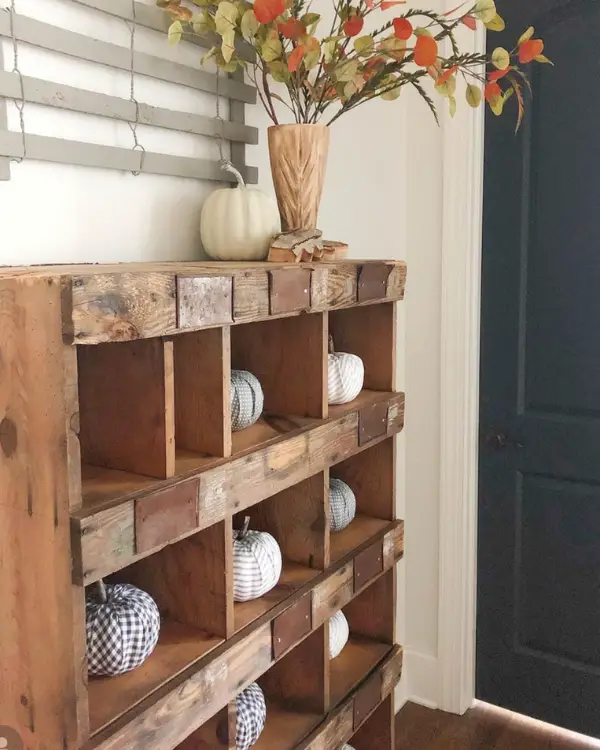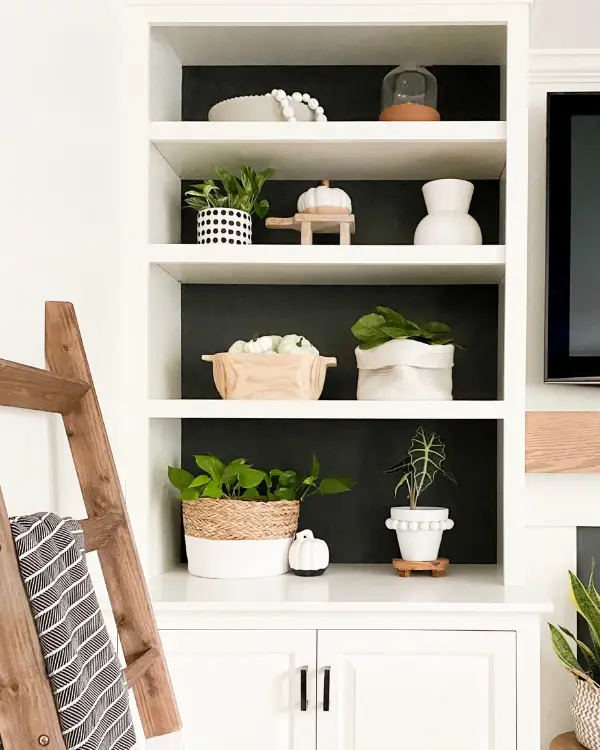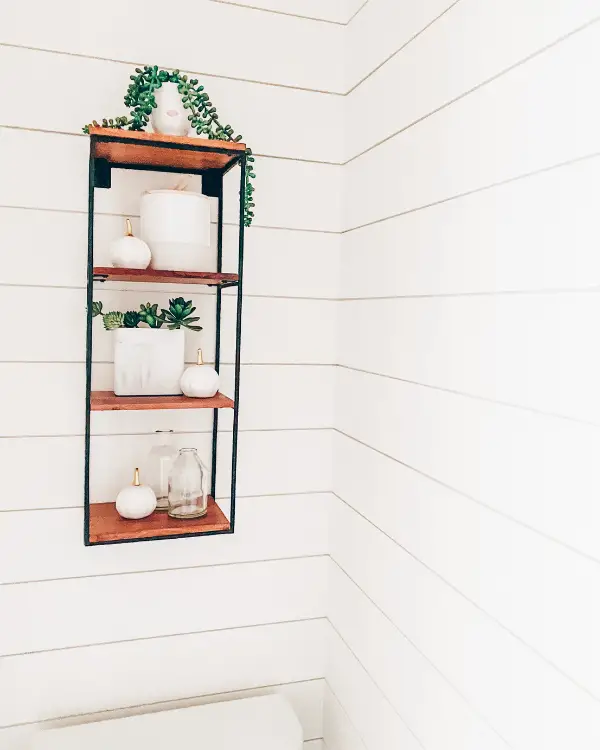 Shop Pumpkins:

2. Fall Branches and Stems
One easy way to decorate with Fall branches is to bring them in from the outside, or you can buy faux. They are all a great and simple way to decorate for Fall. Also, these branches and stems are just so eye catching!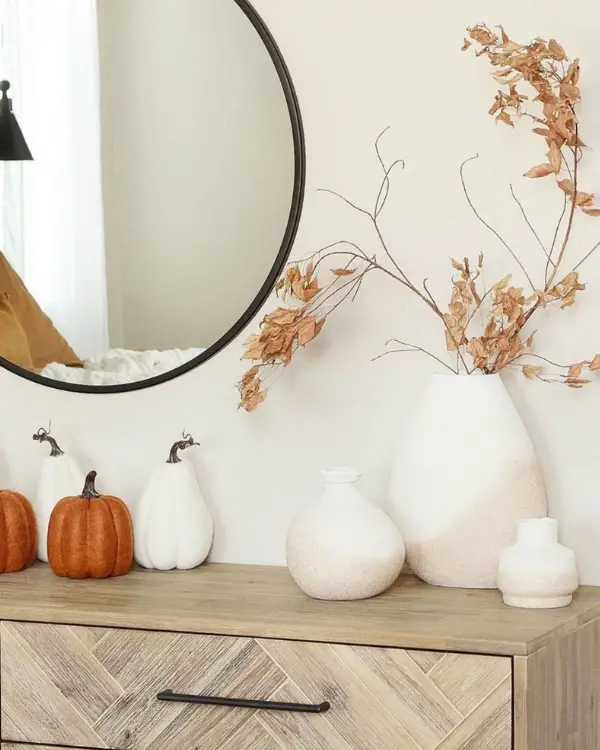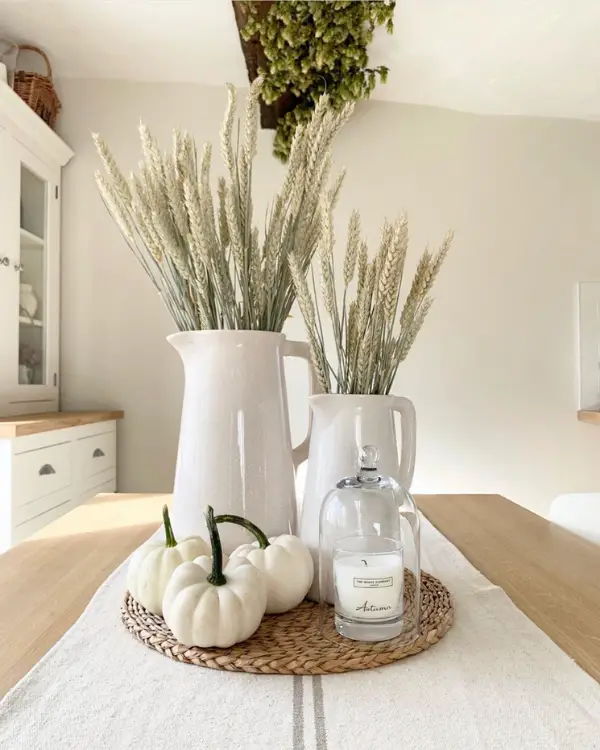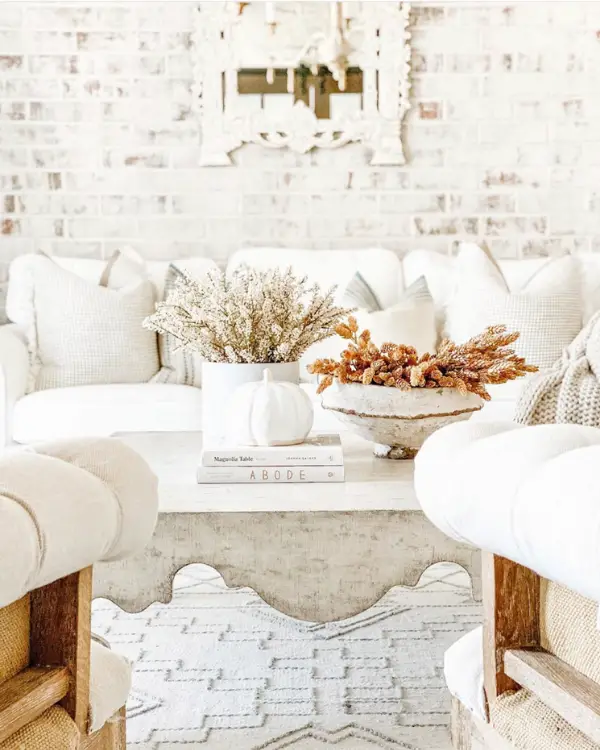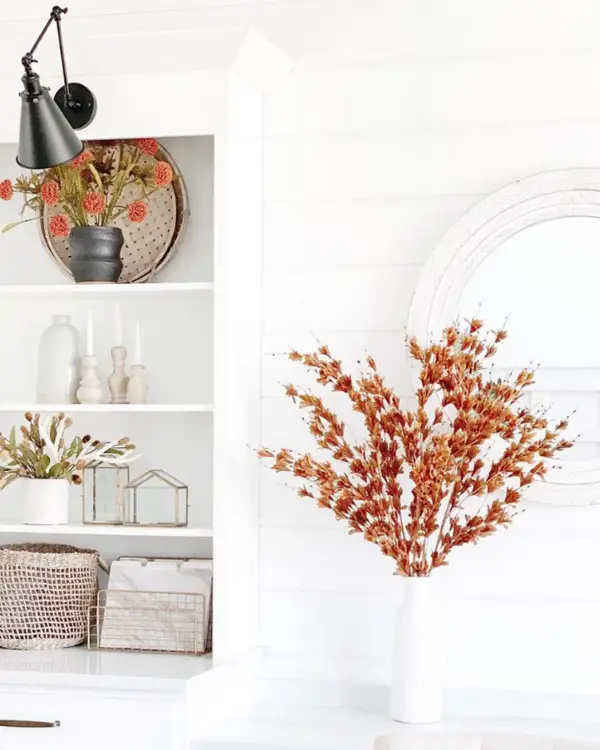 Shop Branches and Stems:

Shop Hanging Baskets and Vases:


3. Apples
We love going to orchards to pick apples in the Fall. We always end up with lots of apples! Displaying some in a bowl makes them easy to grab to eat, and it looks beautiful.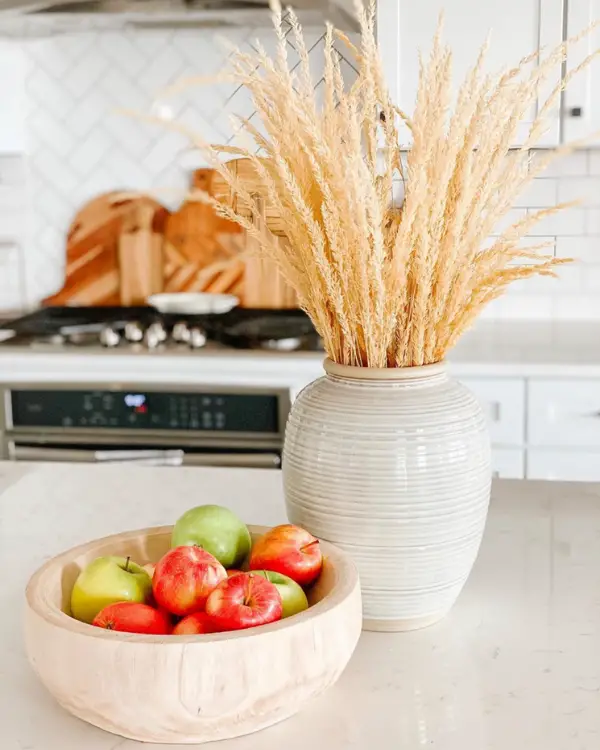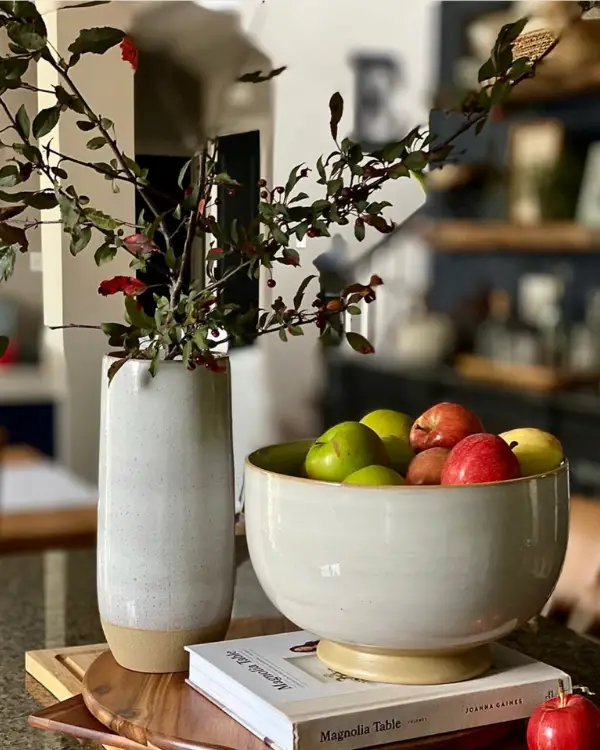 Shop Bowls:

4. Amber Glass
The color of amber glass is just perfect for Fall!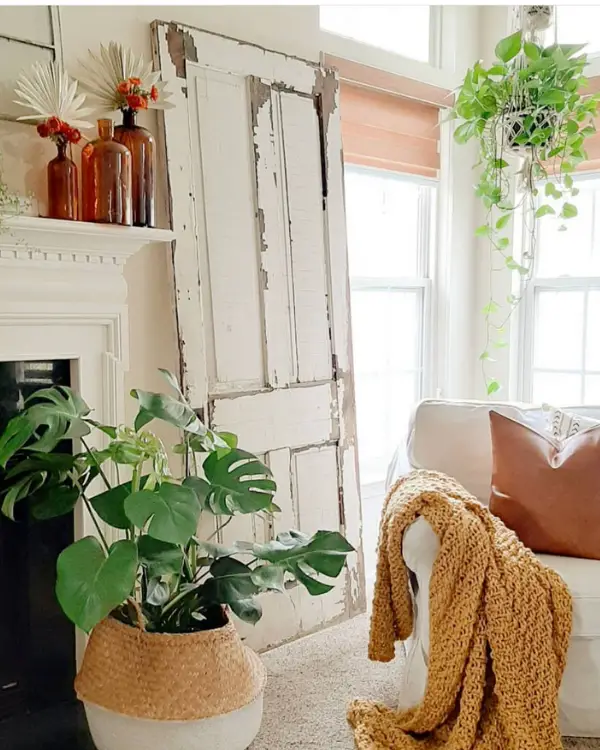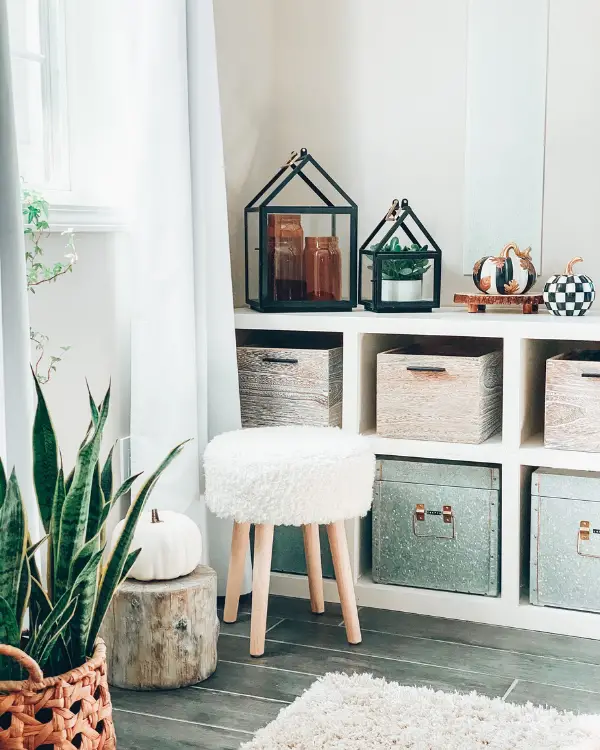 Shop Amber Glass:

5. Sunflowers
Sunflowers are blooming everywhere early on in the season. You can throw them in a vase or pitcher for an instant touch of Fall! And they look amazing paired with copper…
6. Copper
In addition to amber glass, copper is a perfect color for Fall.
Now is the time to see what items you already have at home that have Fall colors. If you have some amber glass and copper collected, you are all set!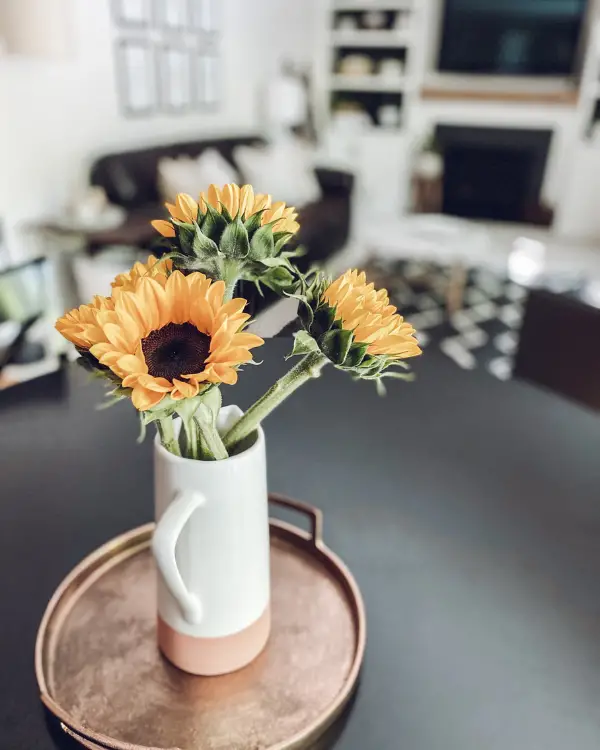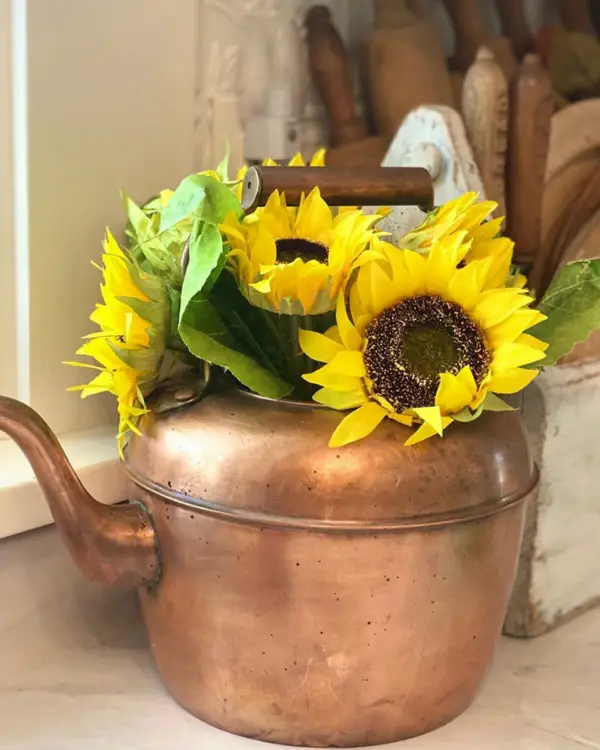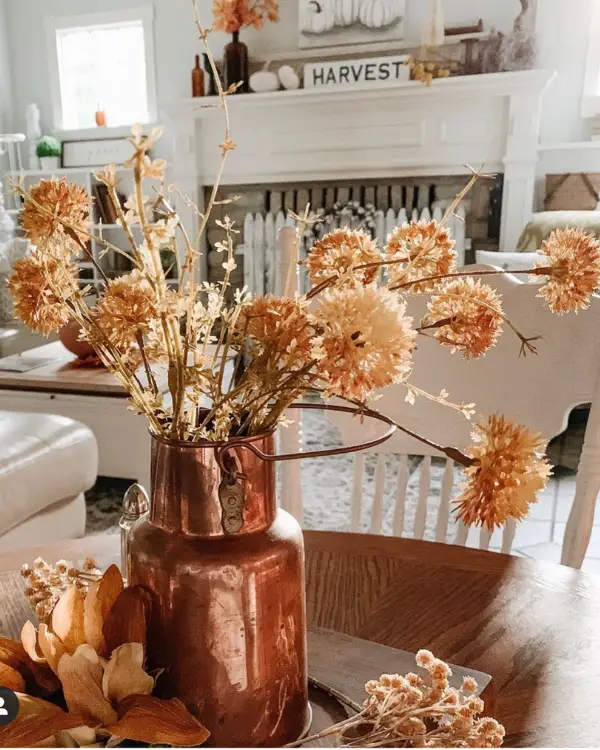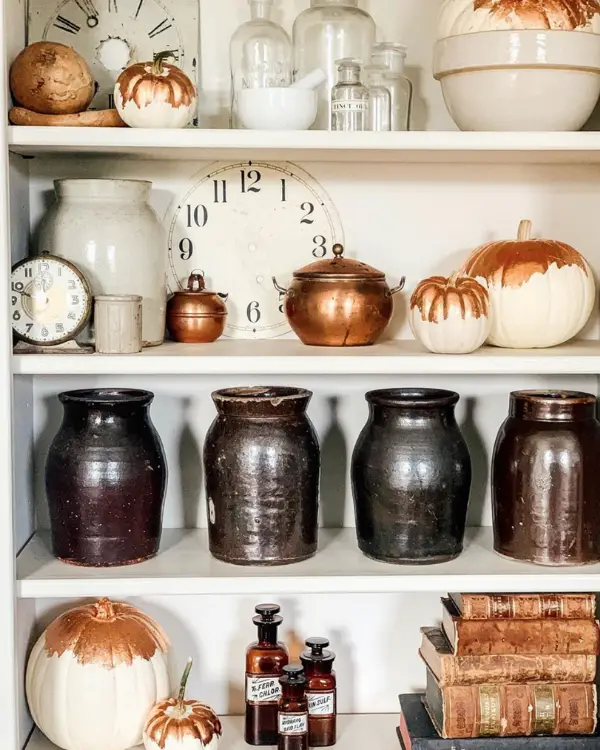 Shop Copper:

7. Fall Signs
There are gorgeous signs available with specific sayings for Fall. Letter boards and chalk boards are other ways to create Fall signs. With those, you can get creative and change them out!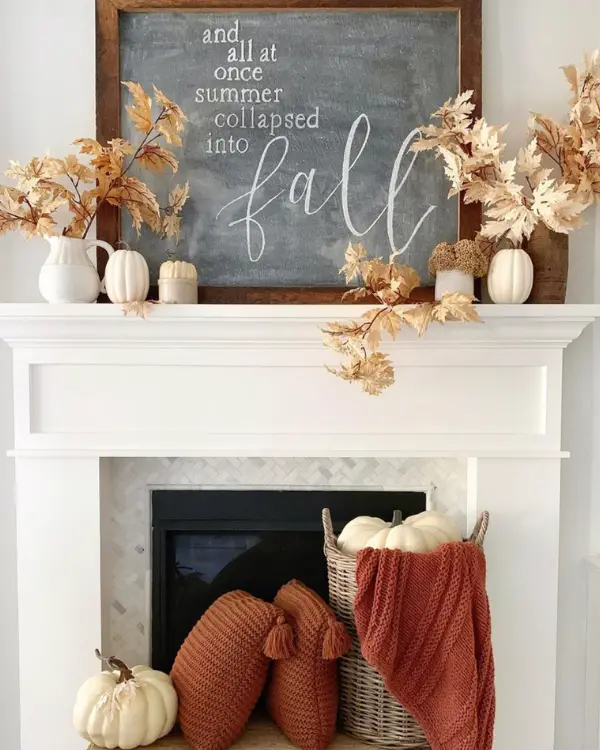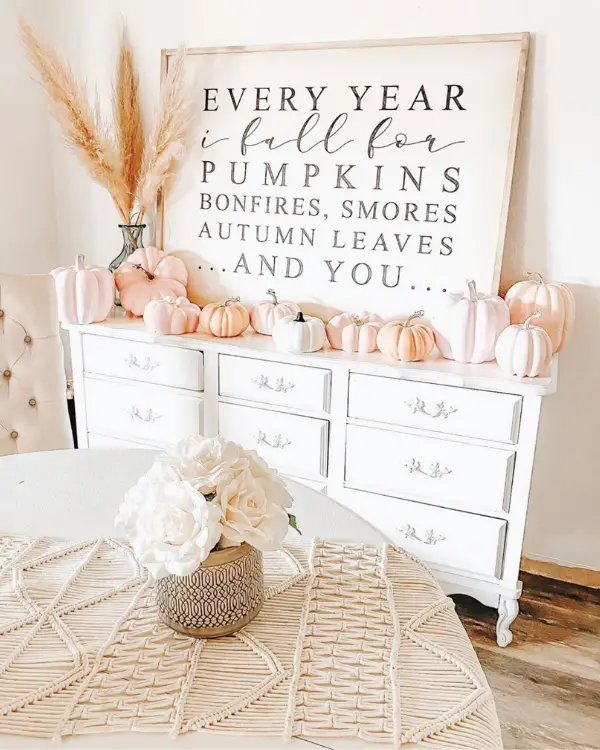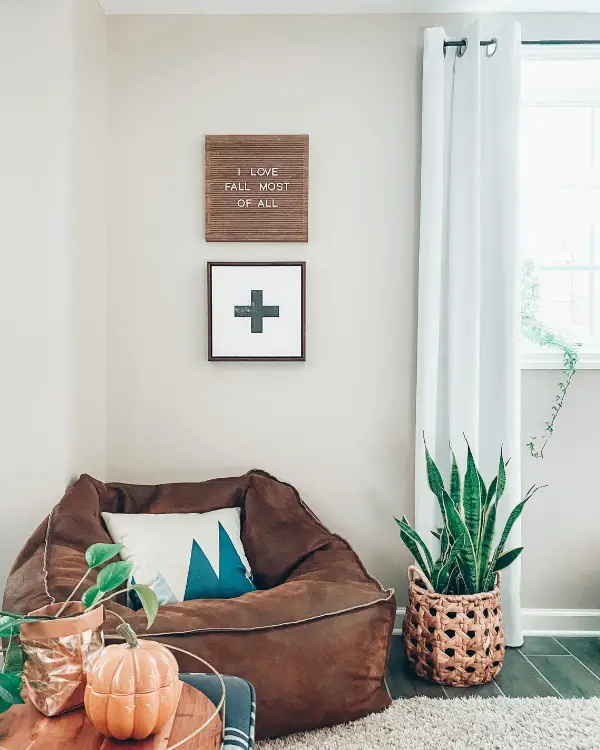 Shop Signs:

8. Fall Pillows
Having pillows in Fall colors is a simple way to decorate for Fall. Rust, mustard yellow, browns, oranges, etc. showing up around the home just feels like Fall. You may already have some that you use all year. Besides that, pillows with pumpkins or other Fall symbols are also so festive. The same thought applies to towels and throw blankets.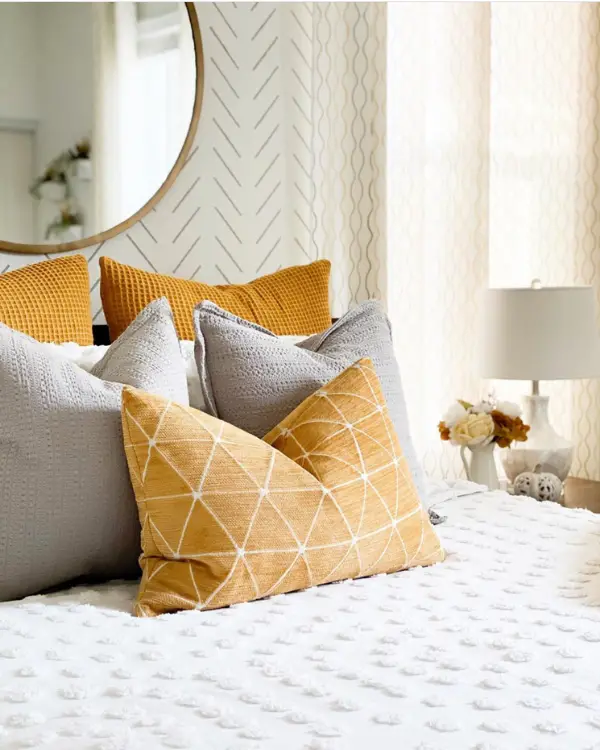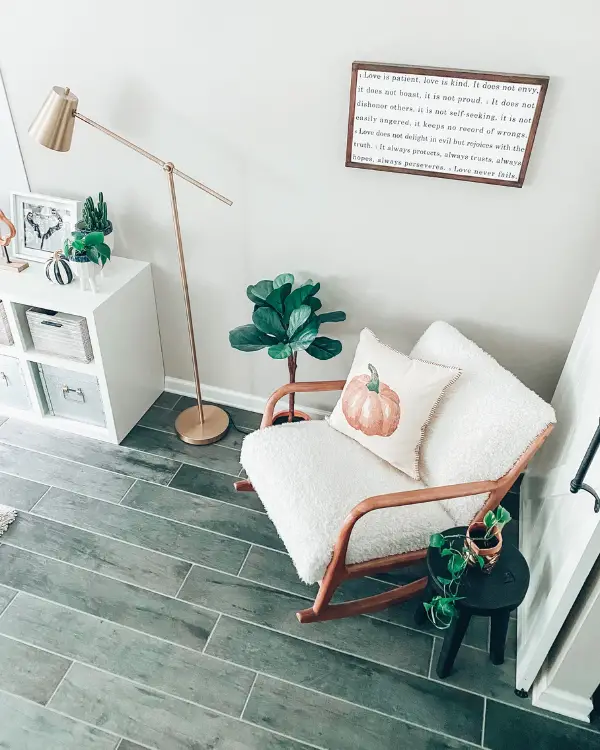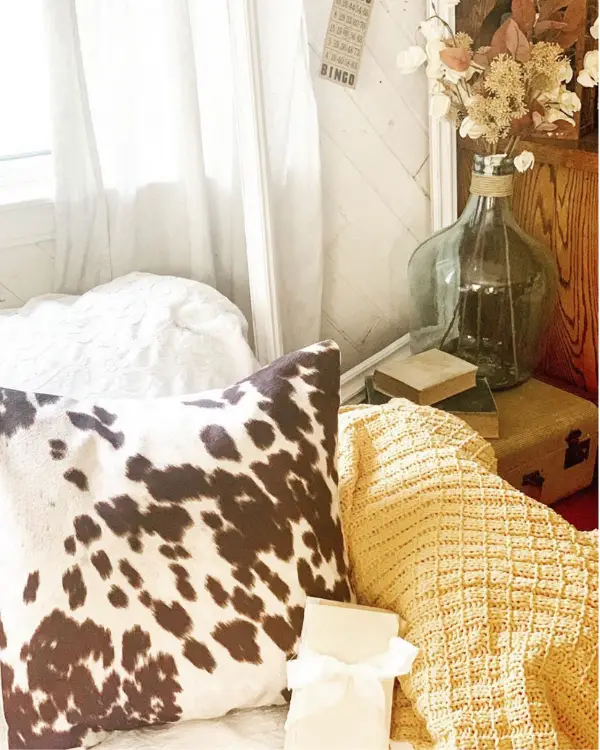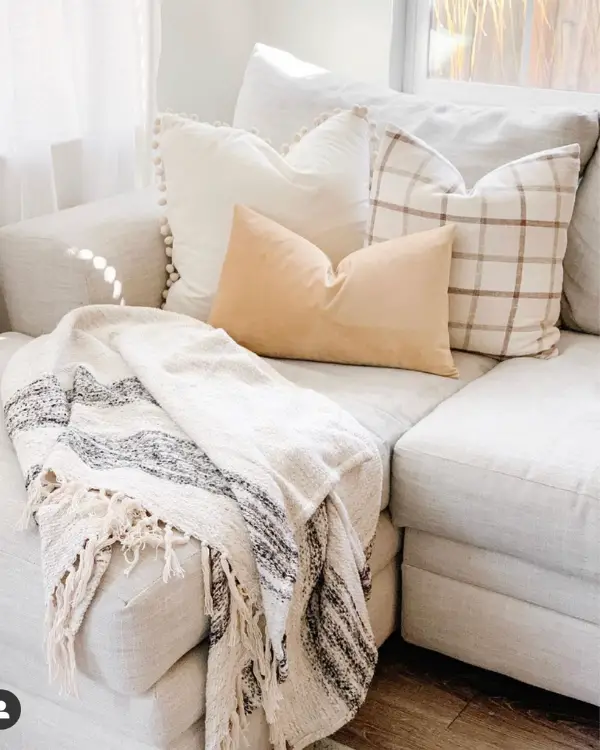 Shop Pillows:

9. Fall Towels
In the kitchen and the bathroom, changing out towels to Fall colors and prints is a simple way to decorate for Fall. Not only that, they are so cute!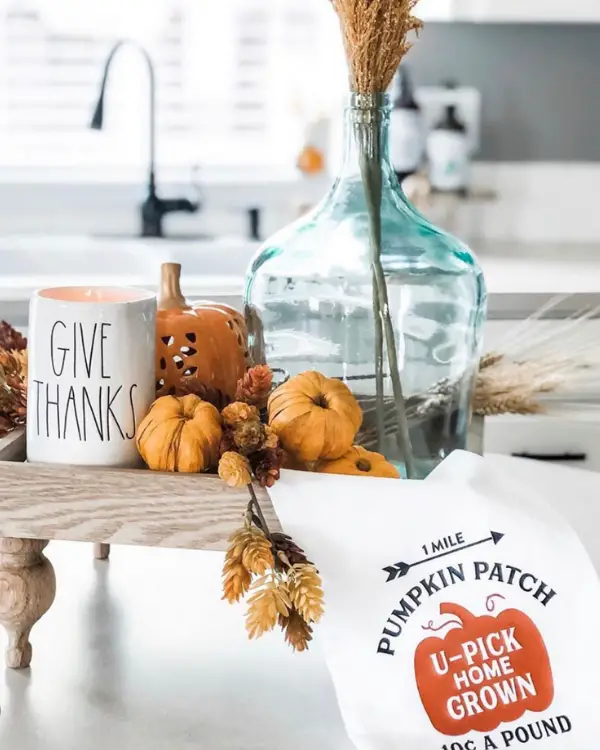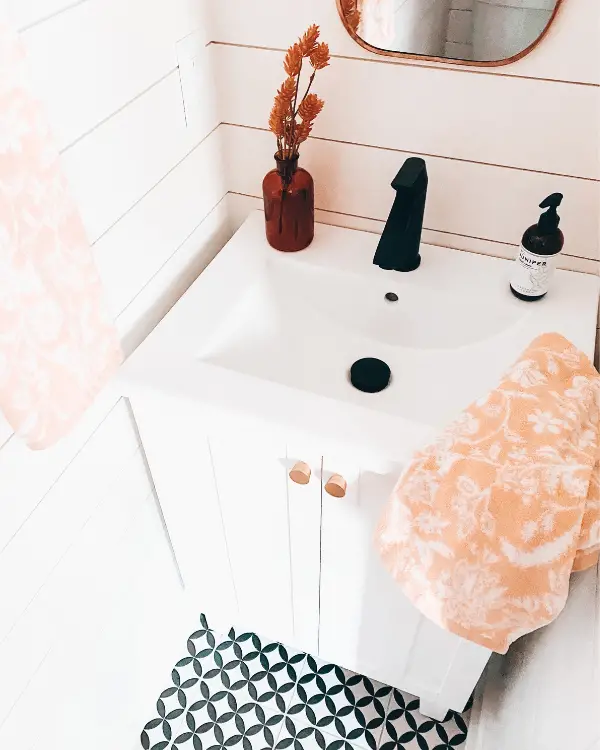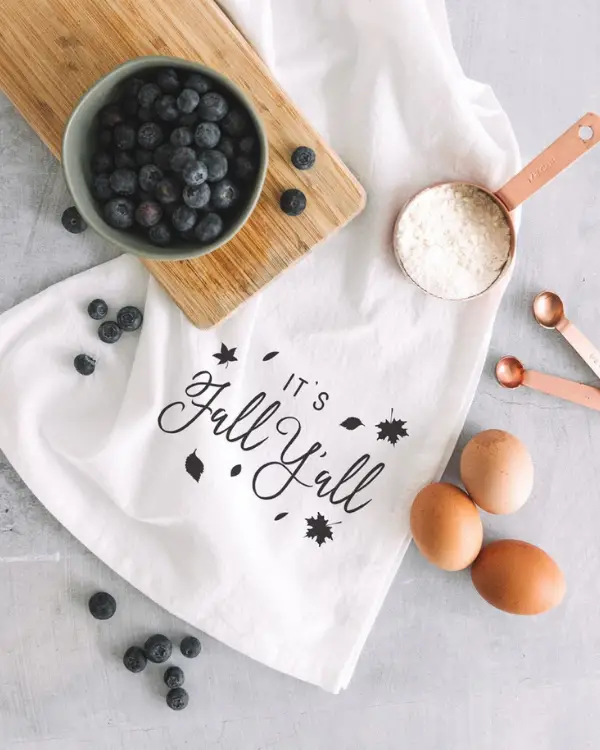 Shop Towels:

10. Fall Throws
Finally, throw blankets are a simple way to decorate for Fall. Tossed on a blanket ladder, bed, couch or on your favorite chair are easy ways to bring in some Fall colors and patterns.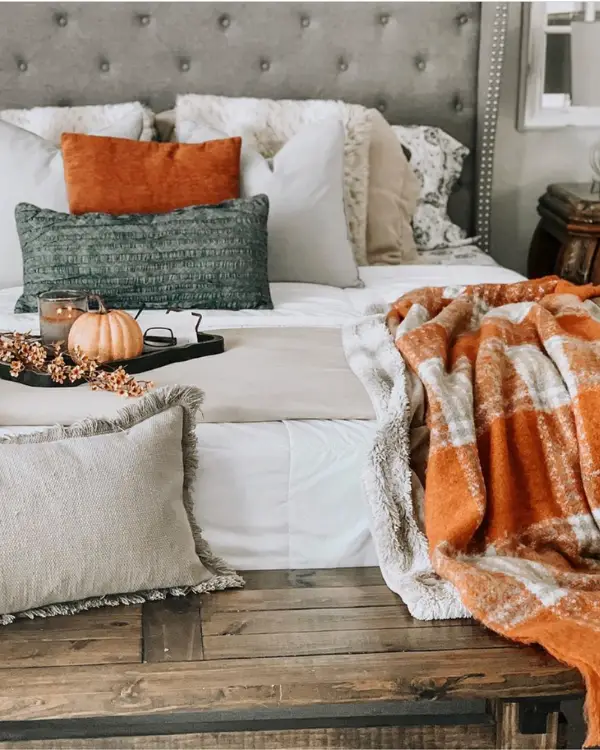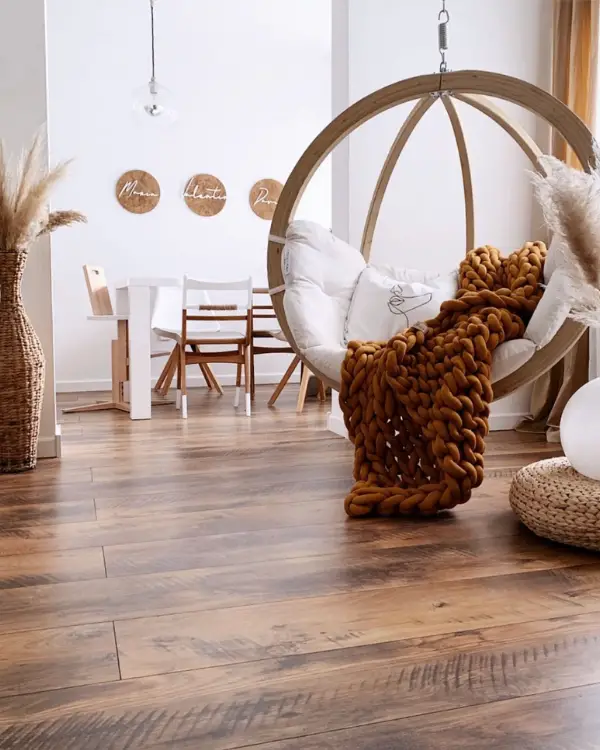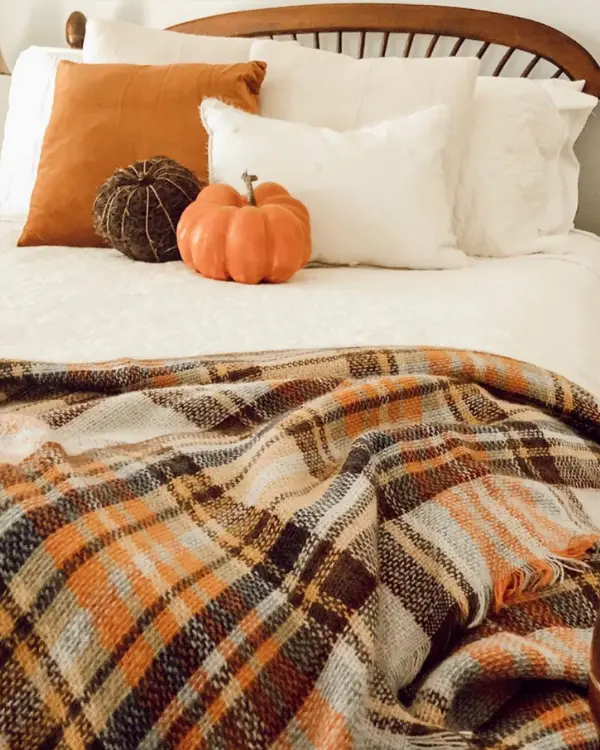 Shop Throws:

Enjoy the season!
---